Home » Profile
Our Company Profile

Rasik Vatika Silk Mills Private Limited is counted amongst the topmost manufacturers and exporters of superior qualitative Fabrics and Garments products. The company was founded in year 1969 at Amritsar district of Punjab with a vision of sufficing all sorts of fabric requirements of textile and garment industries. The exclusive assortment of fabrics offered by us includes, Polyester Satins, Chiffons, Crepes, Georgettes and a vast variety of Fancy and Fashionable Fabrics for Hi-Fashions Garments.
Apart from this, our company offers a complete vertical solution right from Fabrics to Garments. While our Garment portfolio includes Ladies and Kids Wear inclusive of Casuals, Formals, Ethnic Wears, Evening Gowns and vast variety of Scarves, Stoles, Burkhas and Abayas. Our ISO 9001:2008 certified company has attained strong presence in the domestic as well international fabric and garment market by consistently sufficing the clients' requirements by offering finest qualities in our products. We have an adroit team of professionals with us to assist in designing these fabrics and garments as per the International Quality Standards. Our wide network and proficient management has enabled us to fulfill the demands of our patrons on time at any corner of the globe.
We are blessed with a well equipped infrastructure that comprises of a highly developed Research and Development center, state of art production unit and a quality analyzing department to make sure matchless quality product delivery to our clients. We have a dexterous team of quality controllers, which testifies our entire product line on various quality parameters before dispatching to our precious Clients. ??Our firm has grown majestically in last four decades under the supervisions of our Managements and our hard working Team members.
Team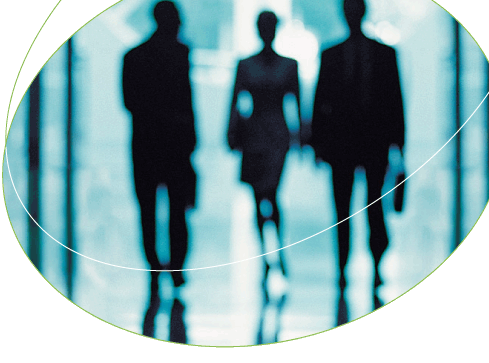 Rasik Vatika Silk Mills Private Limited takes care of all its employees as valuable assets for the company. We have various teams to perform distinguish tasks in company with exceptional accord. Our hired employees work together as a team and serve our clients in the best possible way. Their consistent efforts and enormous knowledge in this domain have helped our firm in establishing amongst the leading manufacturers of fabrics and garments.
Our dedicated and dexterous team of professionals makes the most of its in-depth knowledge and rich experience in delivering the matchless quality in our products to clients. To keep our team updated with the industrial trends and norms, we conduct training sessions at regular interval time. Our professionals' team uses top grade yarns and threads in designing the entire assortment of fabrics by weaving and other latest techniques. We also have an adroit team of quality controllers to test the concluded product line on various quality parameters ensuring superior quality product delivery to our clients.
Certificates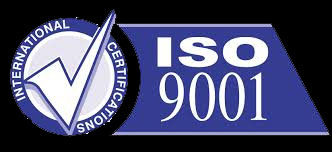 Our firm has attained the tag of ISO certification by steadily producing and offering finest grade gamut of fabrics and garments. Since our inception in year 1969, our prime objective has been to win the credibility of our clients by offering matchless quality in our entire product range. This vision of offering superior quality by executing set quality guidelines of the international authorities in our products has brought an ISO 9001:2008 certification in our achievements.
We never compromise at the product quality and our company exercises towards it to make sure that the delivered product is of ultimate quality. The certification achieved by our company tells the standardization of our company at international level in aspect of product line quality.
Our Quality Assurance System
We are a quality conscious company and give paramount importance to the quality aspect of our range of fabric and garment products. Our team of experienced quality control personnel, assist us in meeting the demands of Stringent checks at different stages of production. This ensures our meeting the varied laid down guidelines for the involved processes.


Our '4- LEVEL' quality assurance system includes:
At Greige Level
Reed-Pic Checking
Weight and GSM Checking
Table or Board Checking
At Processing Level
Lab Dips for Color Accuracy
Strike Offs for Print Accuracy
All Processing as per REACH Standards
At Finished Level
Board Checking for Fault Rejections
Lab Testing for all Testing Parameters
Special Care for Design Secrecy
At Packing Level
High Quality Packing Material
Computerized Packing Facilities
Clean & Huge Warehousing Facilities
Customization Facilities
The vast variety of fabrics and garments offered by us, are manufactured using high quality yarns and threads including Polyester, Cotton, Nylon, Viscose and many more. Our well equipped infrastructure facilities and effective use of fabric and process knowledge allow us to deliver these fabrics and garments in customized finishes as per the needs of our clients. The expertise of our team also assist us in meeting the customization demands of our clients in terms of GSM, Width, Finishes or in any other aspect as per the specification provided by the clients.

Vertical Integration
We are one of the few companies of India, who are offering complete vertical solutions right from Fabric till Garment. Our vast infrastructure helps us in offering our client high quality gradations right from fabric manufacturing uptil the inhouse garment manufacturing facility keeping the prices low and fastest possible delivery commitments. Apart, it becomes a one stop solution for all the brands as our company suffice the needs of every client by offering such a vast product range.
Infrastructure
Our infrastructure spreads over an area of 1.5 lakh sqft, where we go on with our entire business procedures including fabric and garment manufacturing, packaging, quality analyzing and marketing. Rasik Vatika Group of Companies is blessed with modern and well equipped infrastructural units that makes our production process easier. We have segregated our infrastructure into distinctive divisions for the flawless functioning of all production and marketing procedures.
Our infrastructural units are blended with contemporary assortment of machinery equipments, which helps in sufficing the requirements of our clients successfully within the set time frame. These advanced and innovative techniques make sure matchless qualitative and long lasting assortment of fabric line to cater the variegated requirements of our prestigious clients.
Some of the facilities that facilitate our manufacturing unit are
Efficient machinery for Dyeing and Printing of Fabrics.
Computerized stock managing system for dispatching the order quickly.
Latest Hi-tech machinery for Garment manufacturing.
High quality looms for immaculate weaving of fabrics.
Clean and spacious warehousing amenities for stocking bulk quantity of Fabrics and Garments
In house Lab and R&D facilities for better product testings.
Highly qualified teams of professionals for executing the complete show.
Awards
Awarded Best Women's Wear by Textile Minister of India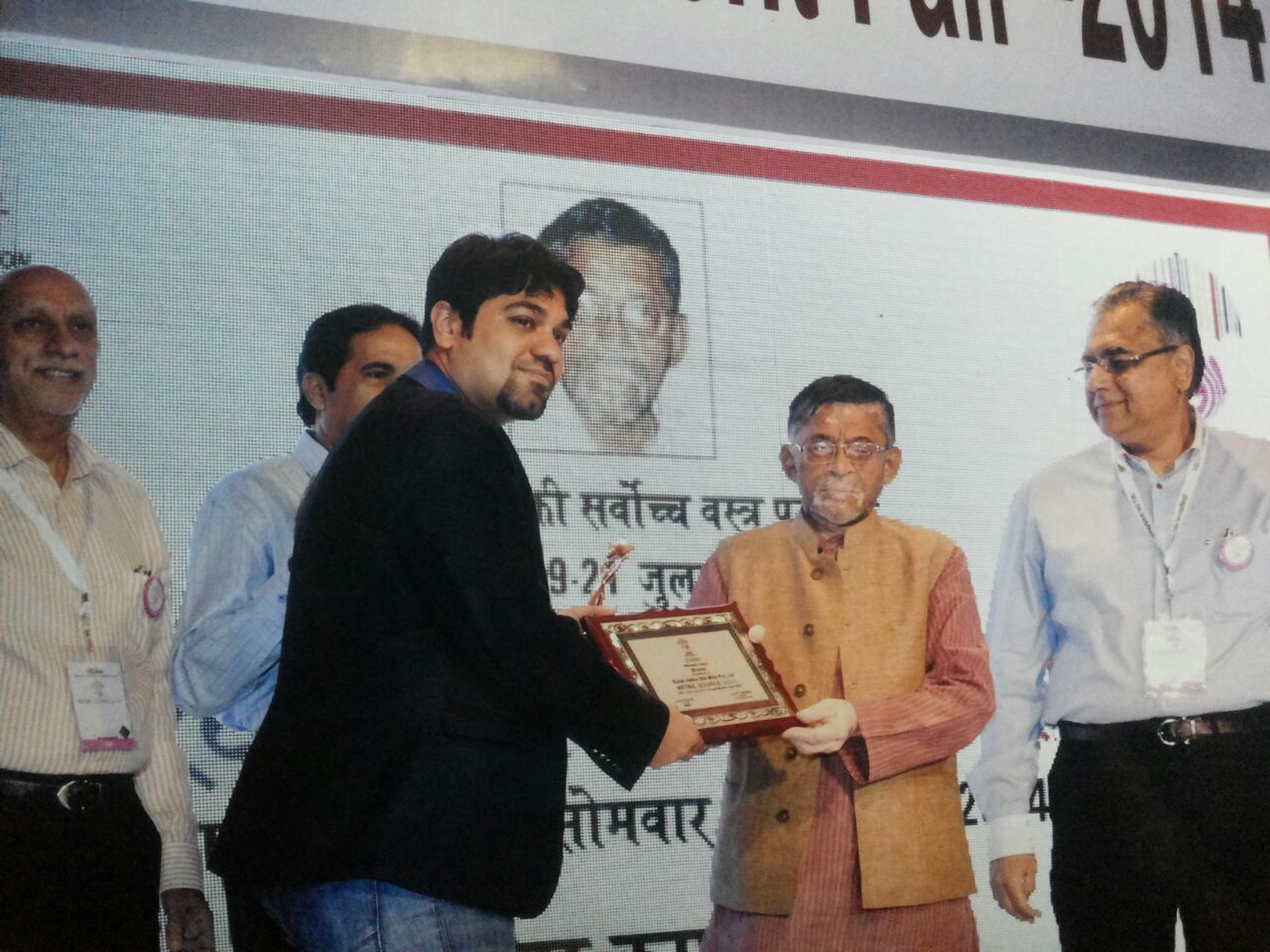 ©
Rasik Vatika Silk Mills Private Limited
. All Rights Reserved (
Terms of Use
)
Developed and Managed by
IndiaMART InterMESH Limited